Stonehenge Inner Circle Tours
Over a million people a year visit Stonehenge and most stay behind the rope barrier. So how do you get beyond the ropes and go inside the inner circle?
Access to the inner circle is strictly limited to 30 people at a time and takes place early in the morning or in the evening when Stonehenge has closed to the public. There are only a few scheduled tours to the inner circle all of which are listed below for 2018. Spaces sell out very quickly and when they're gone, they're gone!
The early morning tours from London mean a really early start - anytime between 4 and 5am. The evening tours mean a late arrival time back in London usually around 10pm.
The first tour listed gives plenty of time to see Stonehenge and the surrounding landscape as seen on Secrets of Stonehenge (PBS) or National Geographic. Many of the others, except the last two, give very little time at the Visitor Centre, but you do get to see other sights.
If these tours do not fit in with your schedule, have a look at our Day Tours from London page for ideas.
However you decide to go - have a brilliant time!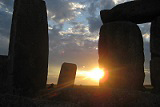 Stonehenge tour and surrounding landscape
These are the mostly highly rated Stonehenge tours on Trip Advisor. Starts from Salisbury. Easy to access by train from London for evening tours .The ultimate tour!
Price
£115

Dates:
Dec
28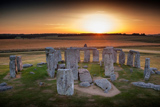 Stonehenge at sunrise including Oxford & Windsor Castle
Following a private viewing at sunrise at Stonehenge there is a walking tour of Oxford including Christ Church College, and a tour of the State Appartments at Windsor Castle.
Price
£120

Dates:
Dec
,10,17,31:
2019
Jan
7, 14, 21,28
Feb
2, 4, 11, 18, 25
Mar
2, 4, 9, 16, 30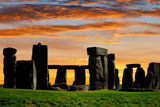 Windsor Castle, Oxford & sunset at Stonehenge
Following a full afternoon visiting Windsor Castle State Appartments and exploring Oxford including Harry Potter's Christ Church we finish the day with an exclusive visit inside Stonehenge after it has closed to the public.

Price
£120

Dates 2019 coming soon.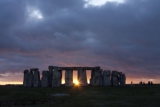 Stonehenge at sunrise followed by Lacock
& Bath
Sunrise viewing of Stonehenge followed by breakfast at Lacock (not incl) and a tour of Bath including entrance to the famous Roman Baths. Price
£139

Dates
Dec
8,
2019
Jan
5, 12
Feb
2, 9, 16, 23
Mar
4, 7, 25, 28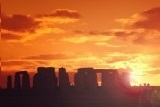 Lacock, Bath & sunset at Stonehenge
Afternoon visiting Lacock and Bath before ending the day with an inner circle tour of Stonehenge. Price
£139

Dates 2019
Mar
3, 6, 10, 13, 24, 27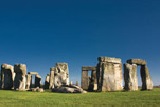 Stonehenge evening viewing plus Bath & Lacock
Central meeting point in central London. Visit Lacock and entry to Roman Baths in Bath. Optional meal. Price
£125

Dates 2019
Mar
2,5,9,12,16,26,30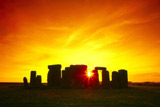 Stonehenge inner circle at sunrise and Salisbury Cathedral
Inner circle with expert local guide followed by breakfast in Salisbury (not incl) and tour of Salisbury Cathedral with its famous Magna Carta. (
Choose
Other tour dates box for full list of dates on the page)

Bargain Price £109!
Dates: 2019
Jan
4 :
Feb
1;
March
1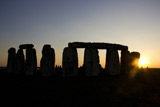 Avebury, West Kennet Long Barrow & Stonehenge
An afternoon at Britains largest stone circle at Avebury followed by a visit to a 5,600 year old chambered tomb. End a perfect day with a tour inside Stonehenge.
(Choose Other tour dates box for full list of dates on the page)

Price £124
Dates:
15th, 29th March 2019

Luxury Stonehenge & Salisbury Cathedral
Early morning small group tour of the inner circle followed by breakfast in a local pub and tour of Salisbury Cathedral

Price £169/229
Dates:
No more available at present.